Book one way or round trips From Ludhiana To Amritsar taxi service Provider at affordable prices.
Are you looking for cabs available to travel from Ludhiana to Amritsar or Amritsar to Ludhiana then here we are. waho cabs quality and reliable and excellent services will meet your expectations and make your trip a memorable one. We assure you to give Affordable and reasonable prices for your Amritsar to Ludhiana or Ludhiana to Amritsar Taxi Services.We guarantee you to Make your journey a life event with your friends and family with our Security protected Secure and GPS enabled taxi Service. We had our registered & Fully Trained drivers to give your friends and family that unique adventure that they deserve. Our waho Cab services gives you a safe, pleasant and memorable journey.
Our latest Taxi Services fare's
waho cabs is associated with keeping the price as simple and clear as possible. So, we provide fixed and reasonable price for your Ludhiana to Amritsar taxi which covers a particular maximum kilometer and maximum days. So, you can easily preplan how much taxi service is going to charge you which would help you to plan your budget well.
you can book online cabs for one way or as well as round trip from ludhiana to amritsar Taxi Service at reasonable prices.the prices we offer are easily affordable by your friends and family also. Our rental Cabs offers you traveling in outstation taxi even cheaper as compared to train or bus. our cab services also provide pickup and drop from your office address, apartment or house address, Ludhiana airport & Railway Station ,Amritsar airport & railway station, Amritsar and Ludhiana bus stand or any other preferred location. Approximate Distance between Ludhiana to Amritsar by rental cab is 142 KM. To book your one way taxi from Ludhiana to amritsar or intercity cabs and round trips, fill the above booking form . after filling the form click on book now button. The vehicle pricing list is given below from here you can choose your cab according to your budget and capacity.
When traveling out from Amritsar to Ludhiana by Taxi Service, why pay for round trip charges when you can spare cash by taking a one way taxi. We arrange exceptional valuing with our taxi administrators for one-way adventures and we guarantee them one way taxi for their arrival travel. So every time you booking a one way taxi, there is another client who is influencing a one way taxi for the return travel. The driver is glad as they profit for the round trek and clients are upbeat since they get the opportunity to spare cash in the process. We are not generally ready to do this, consequently the one way charges isn't generally 50% of a round trip. The all the more frequently we can create return one-way trips better our evaluating for one-way cab ventures.
Some Things to Know About Ludhiana
Ludhiana is situated near Chandigarh and at the distance of 322 kms from Delhi.Ludhiana is approximately city of 1,693,653 people.As we all know Ludhiana is one of the big city of Punjab state. it is further divided into two parts which is new city and old city.This division is done according to the residents of the city. Ludhiana is known as the biggest trade and business destination in Punjab. Ludhiana is also one of the popular city because of its industries which are manufacturing industry,logistics industry and transport industry.
There are plenty of historical,recreational, and religious places in the city. there are also some famous gurudwara in the city named as gurdwara shri manji sahib and gurdwaraa shri alamgir sahib. There are some famous museum of Punjab Agricultural University like Rural museum,Uppal museum and Soli museum. Ludhiana is voted as the city in India with the best business environment in 2009 and 2013 by the world bank.while visiting in Ludhiana you will get shopping markets such as Ghumar Mandi, Kipps Market, Mall Road ,Chaura Bazaar and Jawahar Nagar Camp.
if you are big fan of shopping malls then you will find big malls in ludhiana like Silver Arc,Pavilion mall,MBD mall and Westend mall where you can spend your time by watching movies and shopping . The Grand Walk, Flames Mall, Ansal Plaza, SRS Mall and Govardhan City Center are some good medium-sized malls.
People visiting Ludhiana often look for reliable taxi services to go to nearby cities like Chandigarh, Delhi and Ambala . If you are looking for taxis for one way drop or round trip or want to explore the cities in surrounding areas, you will get the best and most affordable taxi from wahocabs.
Some Things to Know About Amritsar
Amritsar is one of the most famous tourist city in North India, Amritsar is very popular route for both domestic as well as foreign tourists. The main attraction of course is Golden Temple or Sri Harmandir Sahib – the spiritual center of the followers of Sikh religion and Jallianwala Bagh (where thousands of Indians were killed brutally by British forces before independence) and Wagah Border (India Pakistan army retreat takes place in evening time). Amritsar is also famous for its love for food, and offers dishes like Amritsari Kulcha, Lassi, Amritsari Fish, Chicken Tikka, Tandoori Chicken, hot Gulab Jamun, Channa Batura, Chhole Batura, Parathe, Dal Makhani, Rajama Chawal, various varieties of Paneer, Rajma, Sarson Da Saag with Makai ki Roti. A a city of colourful turbans, exquisite phulkari, golden yellow harvest and endless Seva and Langar, enlightens with its rich culture.
Some of Route Information
Ludhiana to Amritsar Cab Service or Amritsar to Ludhiana Cab Service by road is well connected through NH44 and NH3. There is scenic beauty all around the roads due to fields of Punjab. Second, little longer route is via Kapurthala – Tarn Taran and has more tourist places on route. Its approx. 25 km extra. The popular food joint on this route Rangla Punjab Haveli, Jalandhar. Ludhiana to Amritsar distance is 150 Km and is 3.8 hours journey. Other famous tourist places on this route are
Phillaur – Phillaur Fort
Phagwara – Agricultural Hub, Gurudwaras, Temples
Jalandhar – Wonderland, Devi Talab Mandir
Kapurthala – Science City, Kanjli Wetland
Gurudwara Khadur Sahib
Tarn Taran Sahib
You can plan to include them in your itinerary. With waho cabs, you can customize the itinerary as per your choice and enjoy the trip to fullest.
Tourist Attractions in Amritsar
I found the service of waho cabs a 5 star experience. Our flight was delayed so, I called the support, and confirmed everything. The driver was waiting at the arrivals hall for me, when we finally got there. All the people I communicated with were pleasant and cheerful. I will definitely use your service again
Excellent service. Driver was waiting at arrivals for me with a clear sign. He was very polite and friendly and drove me with no delay.
Fantastic service. Driver on time despite very tricky hotel location. Would defiantly recommend 100%
The service was excellent - thank you. My driver was waiting at Arrivals for me with a clear sign. He introduced himself, was very polite and friendly and drove me to my hotel with no delay. I will be pleased to recommend this To Waho Cabs service to my family and friends.
Great service! Driver was at the airport exit in Delhi with our name on a sign as expected! Got us to the conference meeting safe and on time!
We are Ready to Take Your Call 24 Hours, 7 Days!
Or email - Info@wahocabs.com
Our More Related Taxi Services Routes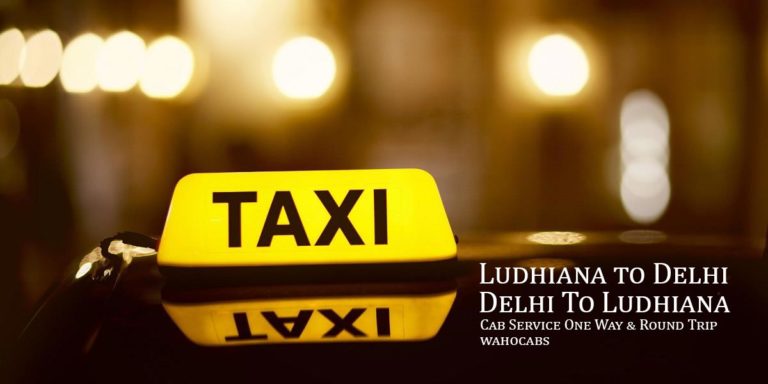 Amritsar To Delhi / Delhi To Amritsar Taxi Services
If your are Looking for Going Amritsar to Delhi airport or Delhi airport to Amritsar by taxi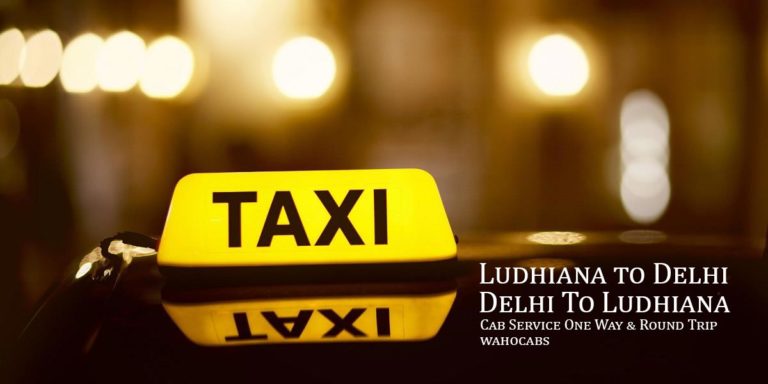 See all One Way and Round way trips provided by Wahocabs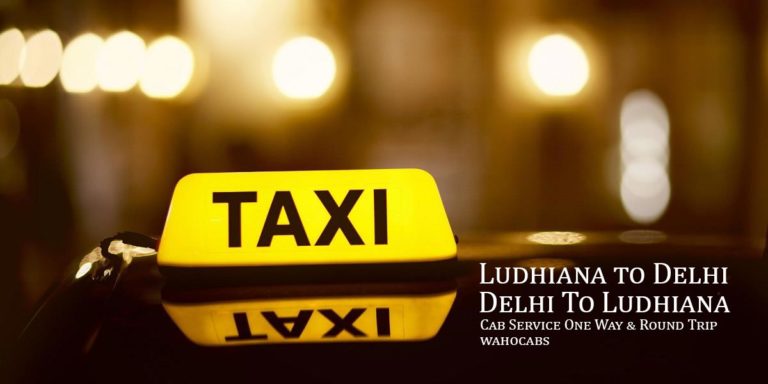 If your are Looking for Going Ludhiana to Delhi airport or Delhi airport to Ludhiana by taxi