Welcome to WahoCabs - Your Premier Gurugram to Ludhiana Taxi Service Provider
Are you looking for a comfortable, safe, and reliable taxi service to travel from Gurugram to Ludhiana? Look no further! WahoCabs is your go-to taxi service provider, offering a seamless travel experience that is second to none. Whether you're a business traveler, a tourist, or simply heading home, we've got you covered with our top-notch services.
Why Choose Our Faridabad to Ludhiana Taxi Service:
At WahoCabs, we take great pride in our well-maintained fleet of vehicles that cater to your specific travel needs. From spacious sedans for individual travelers or couples to luxurious SUVs for larger groups or families, we have a wide range of vehicles that ensure your journey is comfortable and enjoyable.
Your safety and comfort are our top priorities. Our chauffeurs are experienced, licensed, and undergo rigorous background checks to ensure your peace of mind. They are well-versed with the Gurugram to Ludhiana route, allowing you to sit back, relax, and enjoy a smooth ride.
Convenience and Punctuality:
We understand the value of your time, which is why we take punctuality seriously. When you book with WahoCabs, rest assured that our taxi will be waiting for you at the designated pickup point at the scheduled time. Say goodbye to long waits and delays!
We believe that quality service shouldn't come at a hefty price. At WahoCabs, we offer competitive and transparent pricing, ensuring you get the best value for your money. No hidden fees or surprises – what you see is what you get!
Booking your taxi with WahoCabs is a breeze. You can make a reservation through our user-friendly website or mobile app. Our customer support team is also available 24/7 to assist you with any queries or special requirements.
Safe and Hygienic Travel:
In the wake of the COVID-19 pandemic, we are committed to providing a safe and hygienic travel environment. Our vehicles undergo regular sanitization, and our chauffeurs strictly adhere to all safety protocols, ensuring your well-being throughout the journey.
Whether you need a taxi at the crack of dawn or in the dead of night, we are here to serve you round the clock. Our 24/7 availability means you can count on us whenever you need reliable transportation.
At WahoCabs, we go the extra mile to exceed your expectations. We value your feedback and strive to continuously improve our services to provide an unparalleled customer experience.
9. Customized Itineraries to Suit Your Preferences:
We understand that every traveler's journey is unique. Whether you have specific stopovers, need to make multiple visits, or have any other special requests, we are here to customize the itinerary to match your preferences. Let us know your travel plan, and we will accommodate your needs to make your trip memorable.
10. Customer Satisfaction - Our Driving Force:
At the heart of our service is a commitment to customer satisfaction. We take immense pride in our positive reviews and testimonials from happy travelers who have experienced our top-notch service firsthand. Our aim is to make every journey exceptional, and your feedback helps us continually improve and enhance our offerings.
Book Your Gurugram to Ludhiana Taxi Today!
So, for an unparalleled Gurugram to Ludhiana taxi service, look no further than WahoCabs. We are here to make your journey comfortable, convenient, and enjoyable. Book your ride now and embark on a delightful travel experience with us!
Faridabad to Gurugram and Ludhiana to Gurugram Road Map
We are Ready to Take Your Call 24 Hours, 7 Days!
Or email - Info@wahocabs.com
Our More Related Taxi Services Routes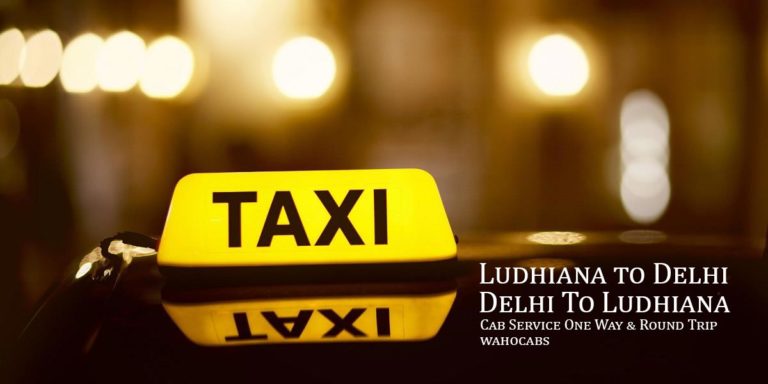 If your are Looking for Going Jalandhar to Delhi airport or Delhi airport to Jalandhar by taxi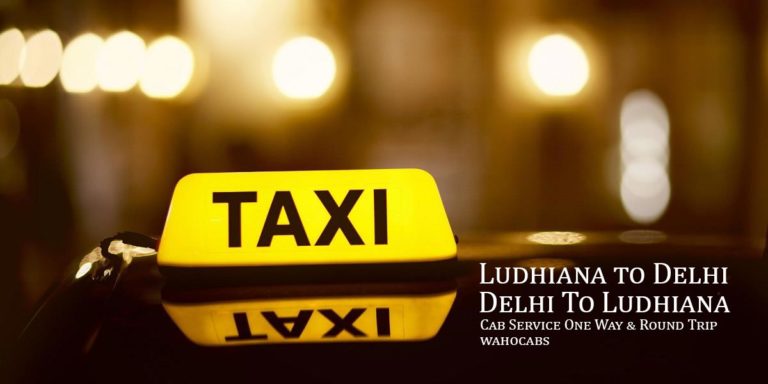 See all One Way and Round way trips provided by Wahocabs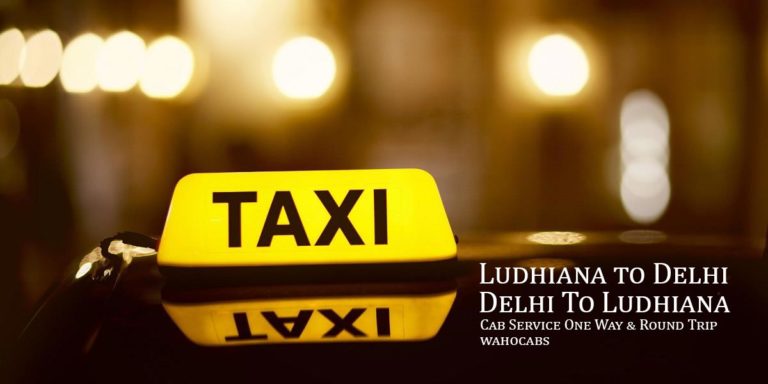 If your are Looking for Going Amritsar to Delhi airport or Delhi airport to Amritsar by taxi